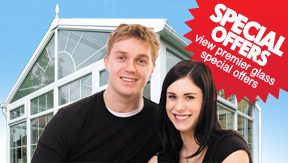 Doors
We always aim to bring you the best doors at near wholesale prices here at Premier Glass.
Thank you for your interest in our doors. Through dedication to our customers and our commitment to quality, we feel that we can offer you the best doors in the industry.
Please take a moment to browse through our site to learn more about our company and the products and services that we can provide you. If you have any questions or comments, please feel free to contact us. We look forward to hearing from you soon.
FOR MORE ADVICE
CALL 01384 457 644

Composite Design
We supply a full range of exterior Composite Doors in various finishes, all available with a selection of double glazing to suit most tastes.
Request a Quote
01384 457 644

PVC-U Door Panel Design
Doors in PVC-U can show a stylish welcome to the world while still keeping the heat in and the elements out.
Request a Quote
01384 457 644

Patio Design Doors
We can supply Patio doors in several designs to compliment you home inside and out. Premier Glass can also install patio doors at your convenience.
Request a Quote
01384 457 644

French Design Doors
If you prefer doors that open outwardly, then you could consider our French Doors as an option to sliding doors. These are made for the highest quality materials to compliment you home and security..
Request a Quote
01384 457 644