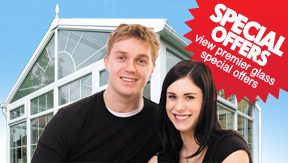 Gable End DIY Conservatory
A Gable Front Conservatory is recognisable from its rectangular floor plan and triangular frontage. A major feature of this style is that the front elevation windows extend to meet the apex of the roof. This helps to maximise the feeling of light and space and create a feeling of great height within the conservatory.
FOR MORE ADVICE
CALL 01384 457 644

Request a Quote
01384 457 644
Self Build Gable Front Design - From £3299
The word "Gable" refers to the triangular shape under the end of the pitched roof of the conservatory, where the top of the triangle meets the ridge of the roof. Depending on its size, it will have a number of trusses within it vertically from the roof or in a starburst shape.
A Gable Front Conservatory can add a sense of grandeur to any home providing a light airy feel whilst providing a distinctive appearance and offering excellent use of internal space.
Other Galleries
P-Shape Victorian Edwardian Lean To
To Request a Brochure of our full Conservatory Gallery Click Here
Quotes Available on 01384 457 644