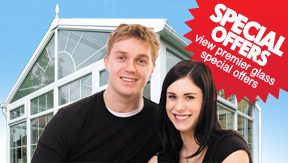 P-Shape DIY Conservatory
A P-Shaped Conservatory refers to the floor plan of the conservatory in which the vertical line of the P will usually be a lean-to design structure attached to the property, while the semi-circle of the P could be a Victorian or Edwardian design in harmony with the lean-to part of the conservatory. Bespoke conservatories, such as a P-Shape offer increased flexibility in design and increased usability.
FOR MORE ADVICE
CALL 01384 457 644

Request a Quote
01384 457 644
P-Shape Design - From £3999
By adopting a design like this you create a large space that extends into the garden and also have the benefit of a conservatory along part of, or the entire wall, it is attached to. This creates a corner for out-of-the-way seating and a passageway to interior doors and rooms.
Other Galleries
Victorian Gable Front Edwardian Lean To
To Request a Brochure of our full Conservatory Gallery Click Here
Quotes Available on 01384 457 644