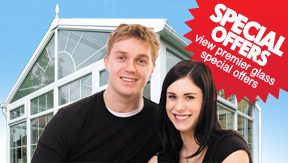 Lean To DIY Conservatory
Lean-To Conservatories are usually rectangular, with a roof that leans on to the main property (hence their name). They have an uncomplicated, unassuming appearance making them suitable for a wide range of house styles. So for those homeowners that prefer a clean, simple look, a lean-to conservatory is the ideal choice.
FOR MORE ADVICE
CALL 01384 457 644

Request a Quote
01384 457 644
Self Build Lean To - From £2199
A Lean-To Conservatory is often referred to as sunroom or garden room and is ideal for properties with limited space under the eaves or an awkward area in which to fit a conservatory. The pitch of the roof is variable, so that a shallow pitch could fit under a low bungalow roof, whilst a steeper pitch would match the roof of a terraced house.
Other Galleries
Victorian Gable Front P-Shape Edwardian
To Request a Brochure of our full Conservatory Gallery Click Here
Quotes Available on 01384 457 644