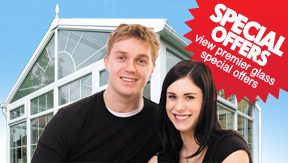 Victorian DIY Conservatory
The Victorian is the most popular style of conservatory, thanks to its impressive versatility and its ability to complement most types of property. It can be distinguished by its steeply pitched roof and its use of ornate detailing along the roof's centre apex (called the ridge). DIY Victorian Conservatories have 3 or 5 facets, these are the angles of the Conservatory that give it a curved appearance and provide maximum space.
FOR MORE ADVICE
CALL 01384 457 644

Request a Quote
01384 457 644
Self Build Victorian Conservatory - From £2350
Developed in the early 19th century the classic Victorian Conservatory was primarily used by wealthy landowners and merchants who wanted somewhere elegant to accommodate their collections of beautiful and exotic plants from around the world.
Other Galleries
P-Shape Gable Front Edwardian Lean To
To Request a Brochure of our full Conservatory Gallery Click Here
Quotes Available on 01384 457 644